Not such a bad drive from Reno. Some pretty country, too, going over Donner Pass. What I thought was coolest were the cell phone towers disguised as pine trees. They rocked.
Luckily, the fairgrounds in Solano are conveniently located right next to the freeway, so we just wheeled into town and headed to the races. Well, I did. Not sure what McChump #2 did, as the groovy red 'bird naturally made the trip much faster than the Chumpmobile. But anyhow, we both ended up there.
A much smaller, more reserved track than Pleasanton.

A tidy and functional paddock, and no Gordon Jones.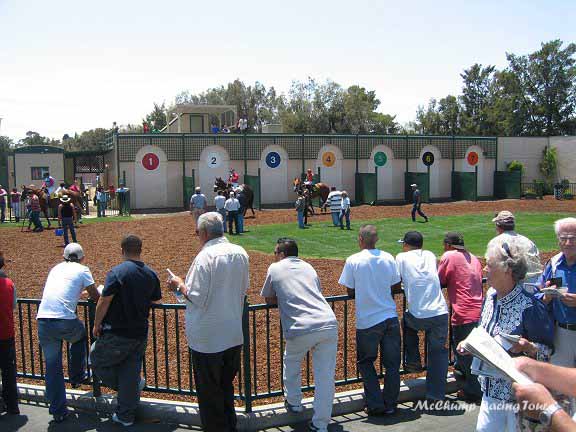 Big enough grandstand, but very empty for opening day. It was Wednesday, though.

Despite the midget crowd, they got big pools. Must be all that So Cal money.

This infield also has a golf course. With trees! Makes for great race viewing.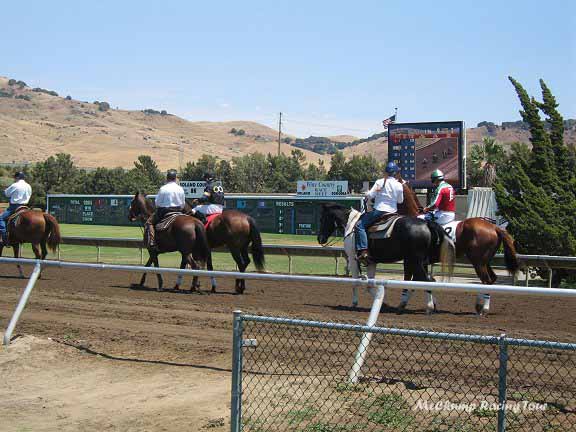 It was hot, and just okay. Nothing special. To tell you the truth, by this point of the trip, I was really burnt out on horses and gambling in general, so maybe I'm not giving it proper due. But luckily, it also had a fair!
Damn those Budweiser Clydesdales! They're everywhere!

McChump #2 never met a petting zoo he didn't like.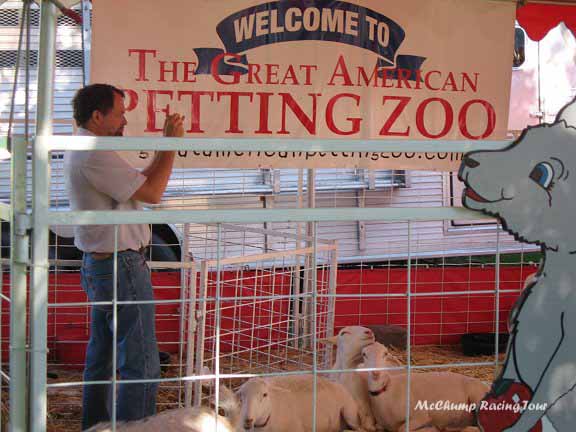 Dogs jumping in water was one of the big attractions.

Displays of sherriff stuff are always crowd pleasers.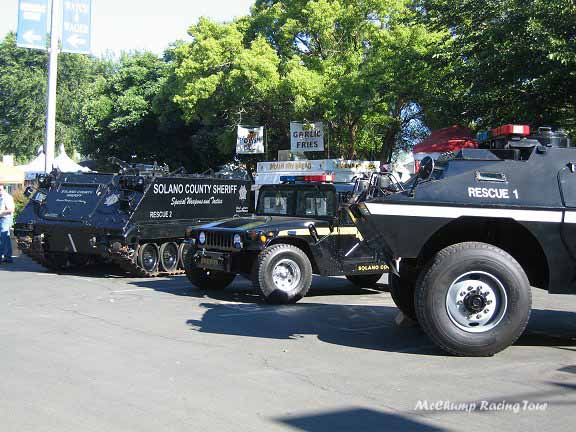 A local panda.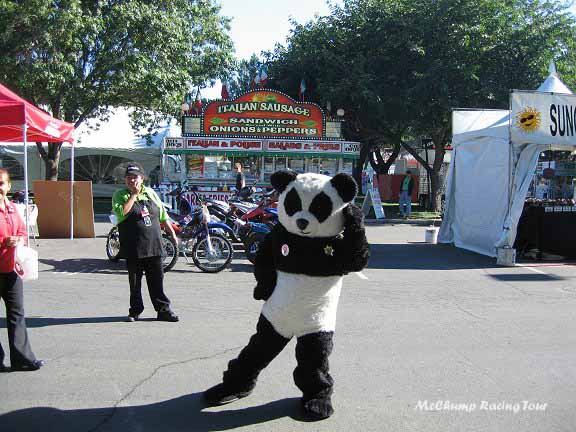 The entertainment on the night was an up and coming band named Kool and the Gang, but we didn't think they could possibly live up to the greatness of Grand Funk, so we left. Adios for now, California fairs!