I had trouble believing how long it took to drive from the dinky town by the Canadian border down to Auburn, WA. It looks so close on the map! Thank goodness for 2:00 pm post times on Sundays, is all I can say. Just before post time for the 2nd I rolled in to Emerald Downs, for what ... my 4th visit to this fun little track? It's always a joy to come back ... nice clean, well-designed facility, good service, good concessions, and decent enough racing, though I was a little disappointed in field sizes.
Snazzy grandstand!

Actually, a very nicely laid out park. There's also a picnic area to the right.

A nice paddock ...

... Way nicer than you can tell from the simulcast signal.

Annnnnd they're off! Not much of an infield.

Nice afternoon at a nice track. Good food!
And, to kill a day, some boating in Seattle.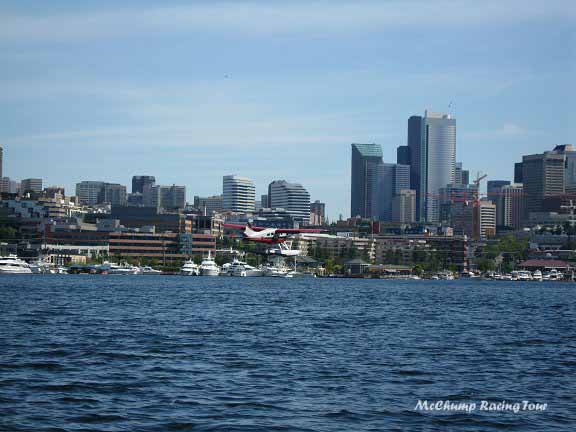 A great show of wooden boats on Lake Union.

I forget the name of this goofy park.

Nice views from this residential neighborhood, eh?

And, to kill another day, a swing by the Oregon coast.