We had a few days to kill between the end of our Pleasanton visit and the beginning of Vallejo, so it was tourist time. First stop: San Francisco.
It's always mandatory to start your San Francisco day in Chinatown, just a short walk from the BART station from across the Bay ...

... with a cocktail at the groovy bar with a Buddha grotto in the corner ...

... and then check out the shops on the market street.

Mmmmm! Platters and platters of goodness!

Frogs are always good. Brass frogs holding big leaves are especially good.

A groovy local robot held court at Fisherman's Wharf. No talking; no tax advice.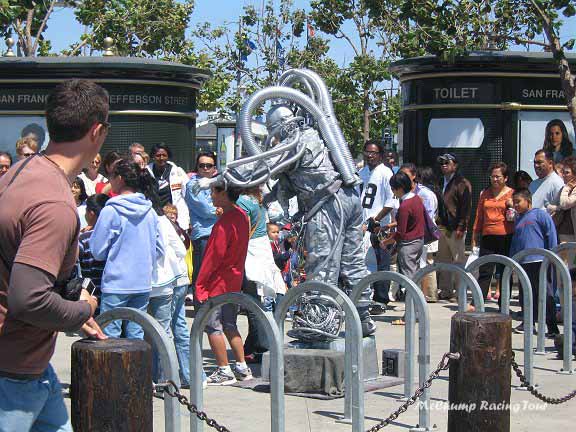 More local robots, rather on the cut rate side, I'm afraid.

What? Little pancakes? No one told ME!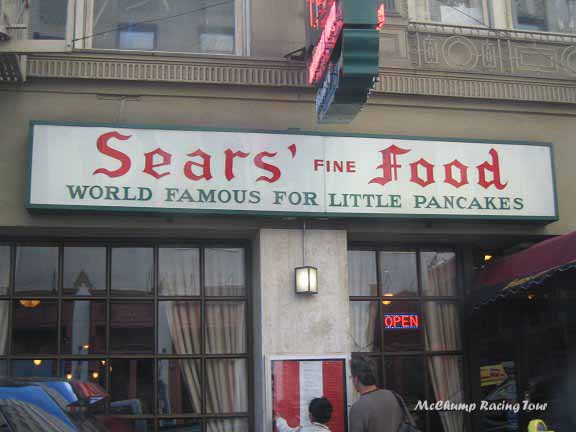 Phil almost got in a fight with a cable car driver, for hogging the street with his big American horse trainer truck.

McChump #2 makes a beeline for the nearest tavern after Phil parked.

One place we did NOT go.

A local establishment dedicated to saving walruses and elephants.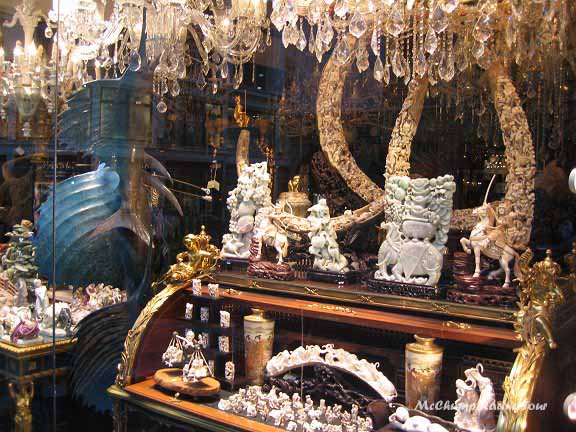 The end of the day ... I vaguely remember this place.