Central Oregon after Prineville was it, the point at which I almost bagged it and abandoned the trip. I was tired. It would be so easy to break it off then and just head back to Montana summer base. But no. No true professional would do that. Besides, when might I ever be back this way again? Maybe never? So, once more into the breach, dear friends, and back through Washington and across the border to BC and its winding mountain roads.
Of course, that was a whole state away, with more driving and scenery on the way.
Mt Hood.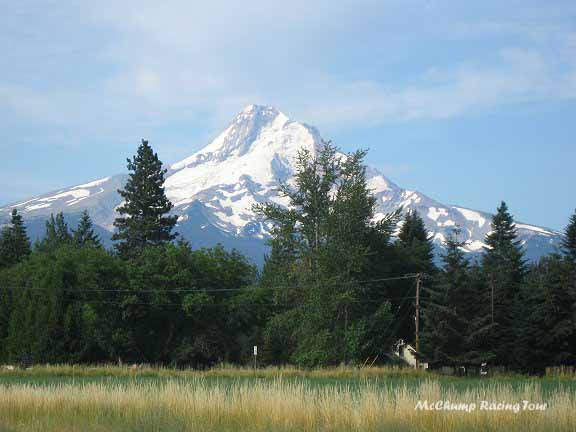 Mt St. Helens. Talk about deserted! The GPS didn't even know where I was.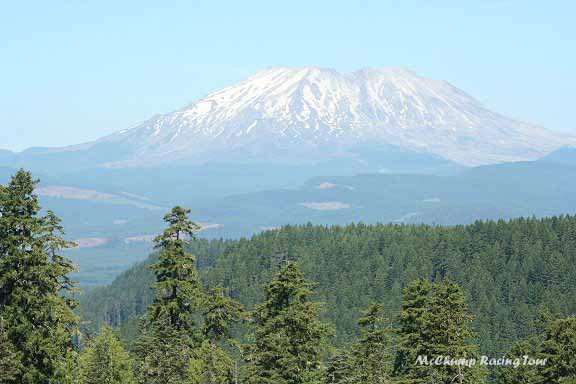 Mt. Rainier. Unfortunately the National Park side was closed.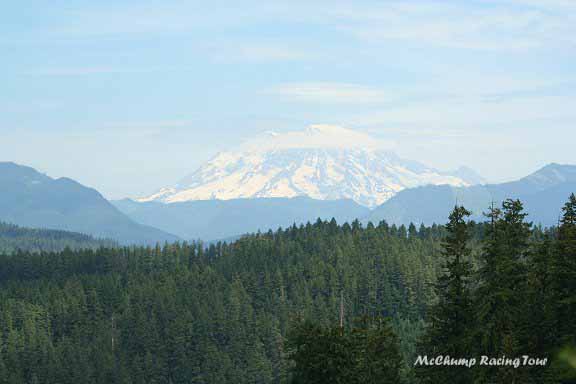 But finally, after a 1-1/2 days drive, there it was, tucked in behind the multi-center on the northwest side of Vernon, BC, (and without nearly enough parking) the mighty Kin Park, running the first day of its two day meet! Admission: $3, program $2.50.

That's the beer garden on the left. All BC interior tracks have beer gardens. $3.50. Okay selection.

The lawn area. No one used it. Too hot.

A rather funky paddock. Shedrows out to the right.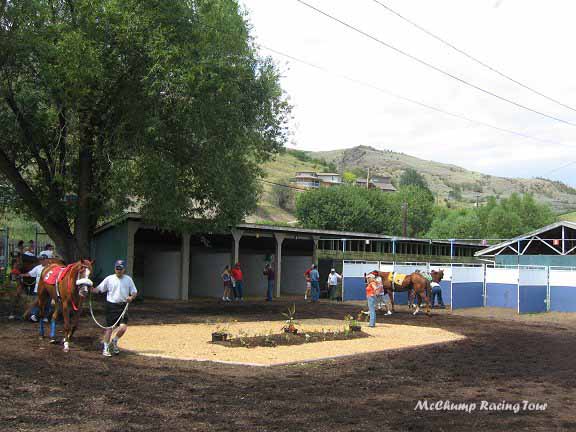 An infield almost rivalling Churchill for junk. Almost.

And of course, the kid-powered toteboard. These kids were not nearly as handy with an 8/5 as the kids at Sunflower, and they even had better technology. But they got the job done, more or less. Not their fault, but there were tote problems at the windows all day. One race was so bad, and so slow with constant outages of the system, that whn I finally got mine, I felt like running out of line holding them aloft and yelling, "I got tickets!" like I'd just scored front row to the Stones or something. Everyone ws pretty P.O.'ed, and it really got the schedule behind. Not like they were simulcasting to anywhere, but some of us still had miles to drive that evening.

Yeah, baby! Look at THAT whopper! Great food at this track. That powerful bratwurst rang in at $6, but I'll tell you, it plus the secret sauce was worth every Canadian penny.

It was a good day. A hot day, and a somewhat dusty day, but a good day. Once again, good folks enjoying themselves, and good food. A thumbs up.
Unfortunately, there remained two days of driving left, first up then down, then down and up, then up up up then down, the many headwaters valleys and passes of the upper Columbia and Kootenai drainage, tacking ever east. These little BC interior tracks are about the toughest to get to of any I've visited.
This here is the Columbia River, way up north. Still a biggie.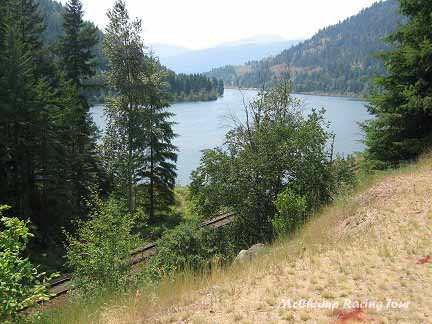 Finally, a drop down into the northwest corner of Montana, and a last national park passage, through smoky, smoky Glacier.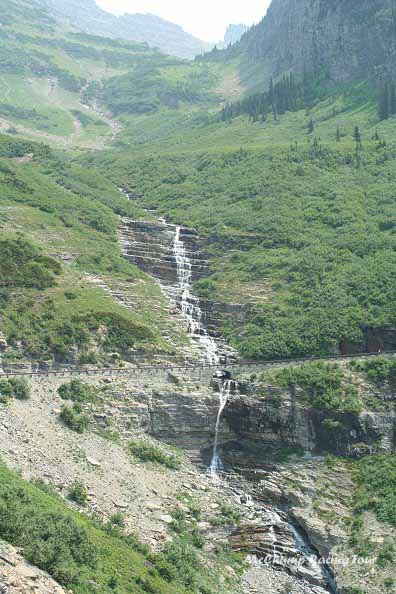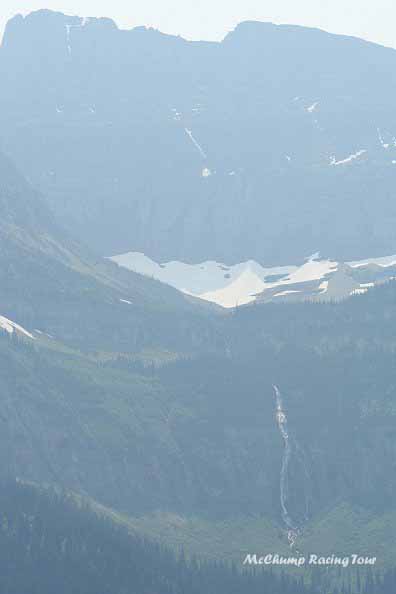 Man, it was good to be home. Three weeks, eight tracks, a bunch of scenery, and 4933 miles.