It was kind of a long drive from Grant's Pass down to Pleasanton, but not too bad for a chump sort of guy. I kind of arrived late, and then didn't know where the heck to park at the Fairgrounds, and then called up McChump #2 and found out he and that notorious horse trainer Phil O. had weenied out from the racetrack anyhow because it was too hot, and were in the OTB up front. So then I had to walk over to the stupid OTB and pay extra to get in the stupid OTB after I'd already paid to get in the stupid fair, and anyhow, that first day wasn't a real success, and things were pretty stupid.

But luckily, we were camped for a couple days in Pleasanton, and it cooled down a few degrees. But the stupid fair still cost $12/day, though I really did finally get to go to the live Pleasanton racing. Unfortunately for me, the betting here just killed me. But hey, there was more, so much more.
The Wizard! We were hoping to meet him, but he never showed.

Professor Gordon Jones told us all we wanted to know and more. Usually more.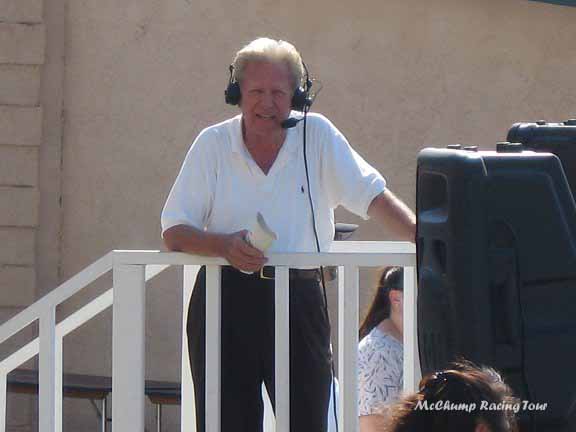 McChump #2 and trainer Phil Oviedo, saddling up McChump #2's steed. She finished 2nd. She's comin' around!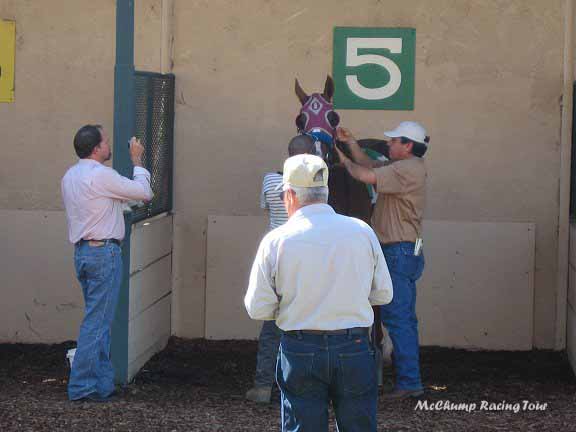 It's a pleasant track and infield. It's a pleasant little town.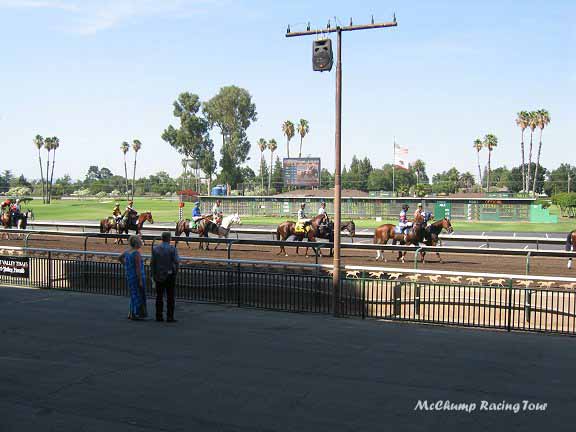 More infield. Golfing was temporarily suspended.

A big old open air grandstand.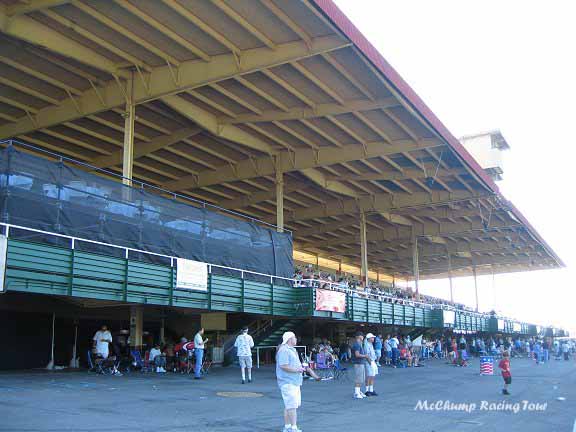 It was okay. Hot, though pleasant enough. Luckily, it also had a fair.
We thought this cow milking contest ruled.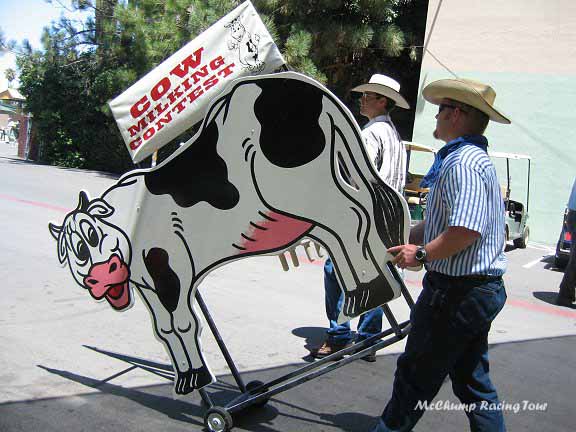 Seamore, a local talking robot. Seamore nearly came to blows with a man who claimed Seamore gave him bad tax advice at a previous appearance, and now the IRS was on his case. Go figure, robots giving tax advice.

Wow! What a rabbit exhibit.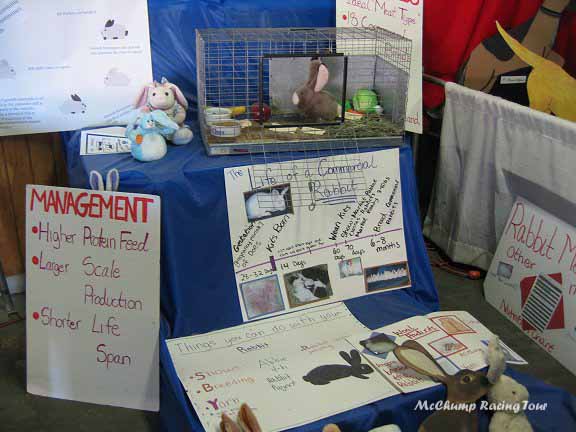 Now THAT's animal racing, chump! Deer vs. goat vs. littler goat vs. duck. Unfortunately, the duck dwelt in stall #1.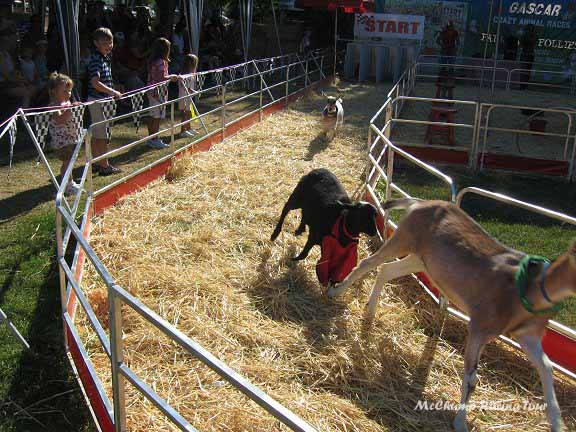 Mostly a cheesy group of rides at this fair, but the flying elephants had appeal.

Grand Funk Railroad! Who knew such big stars would be there? They did all the hits, and some I never heard of. They ruled. Free!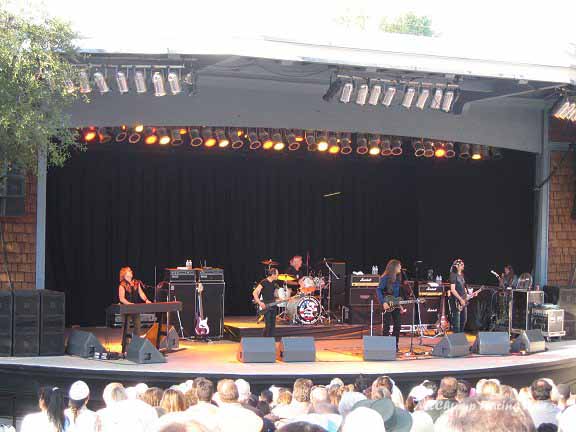 Check out all this fair's attractions: